Greetings from the President
About the Japan Blue Economy (JBE) Association
KUWAE Tomohiro, President, Japan Blue Economy Association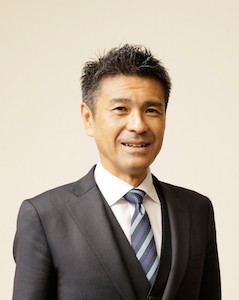 The Japan Blue Economy (JBE) Association aims to develop new methods and technologies to deepen our relationship with the ocean so that we can continue to benefit from it for generations to come. We also aim to promote research in collaboration with a variety of partners, including private companies, municipalities, NGOs, and NPOs, under the supervision of the Japanese government.
Using scientific and technological evidence, we will develop methodologies to provide solutions for various needs associated with the blue economy as well as quantitative evaluations of ecosystem services and economic values. The potential needs we anticipate include the following:
Raising national awareness of the environmental work that partner organizations are doing at their local sites and obtaining funding for their activities.

Quantifying the partner's ESG efforts, in particular, their activities contributing to society related to SDG 14 (Life Below Water), SDG 13 (Climate Action), and SDG 6 (Clean Water and Sanitation).

Determining how much carbon dioxide is absorbed by vegetation growing on rocky shores and seawalls, often in plain view.
We want to respond to such needs by providing scientific and technological evidence, numerical values, economic values, and specific methods.
JBE is a nationally approved corporation under the Ministry of Economy, Trade and Industry's Collaborative Innovation Partnership program. We aim to establish and launch a new legal entity that will allow us to expand our social activities in the next few years as research results are produced in collaboration with our partners.